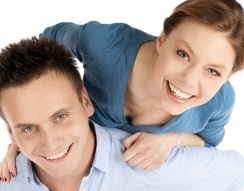 "How great would it have been if I'd been able to experience HAI workshops when I was in my 20s? What kind of stress, mistakes and misunderstandings could I have avoided in my life? And how would my relationships have turned out?"
Many of our HAI participants have asked these questions – myself included. But HAI workshops hadn't yet found their way to Europe when we were younger. Moreover, most of us could not have afforded it while we were still in education – money was too short.
Consequently, HAI-DE has created the Hand on Heart project called "Young HAI" which offers HAI workshops to people under 30 for only 99€ if needed.
This project, funded entirely from donations, has given many young people the opportunity to sample the self-exploration work of HAI. Many of them have enjoyed it and benefitted immensely from the programme, but would not have been able to afford this deeply enriching experience without the special low price. At first it was only a one-off idea – but now it's an established programme. We have been so pleased with the success of this project we'd like to sincerely thank all angels who have contributed to it!!!!
Any new HAI participants under 30 who want to benefit from this special discounted price please request it when registering for the workshop.
Love
Mikki